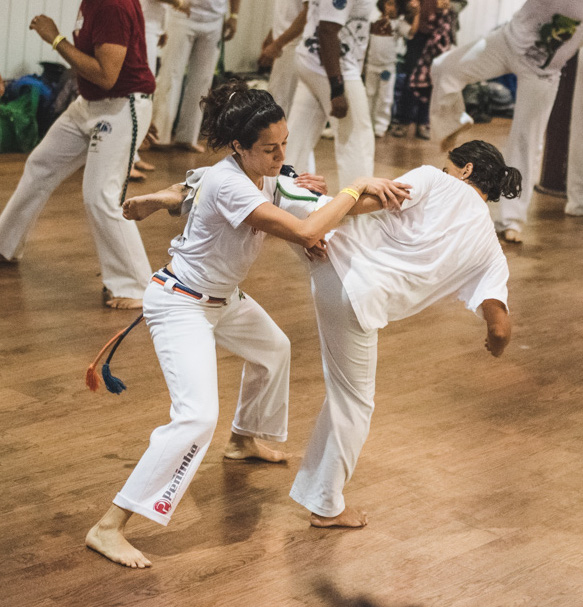 Capoeira is a mix of martial arts, physical fitness, acrobatics & Culture.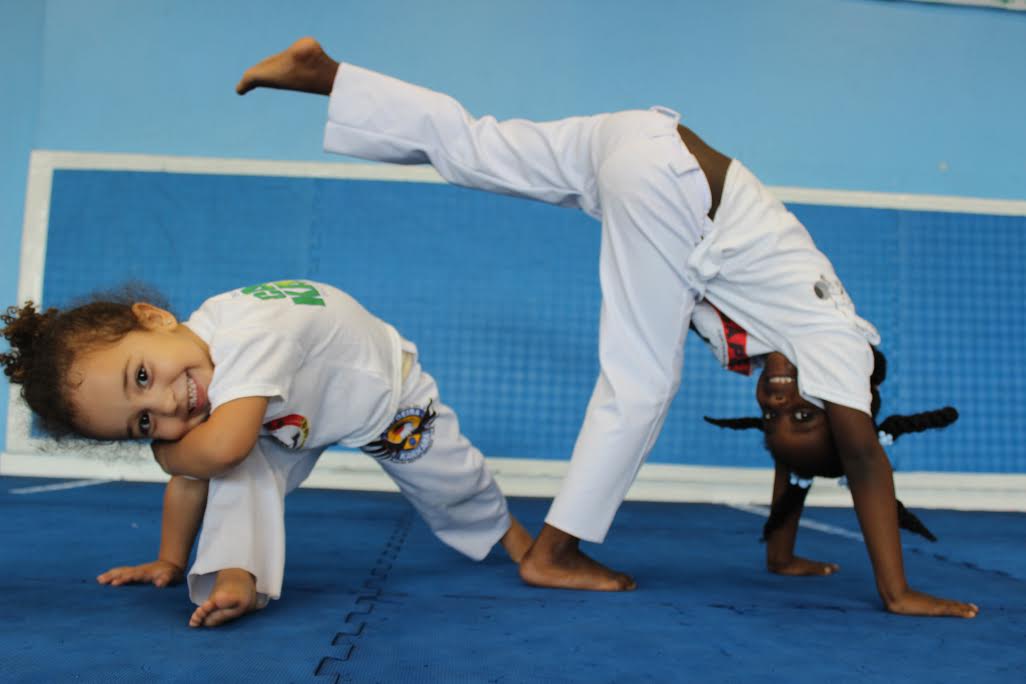 Kids classes every FRIDAY!
Ages 5 and up
Capoeira instills the values of responsibility and self-confidence, all within a nurturing, safe and fun environment. Children develop physical and social skills through play-based exercises designed to teach the basic movements of capoeira. Pé Pesado is a proud father of two boys so your little ones are in good hands.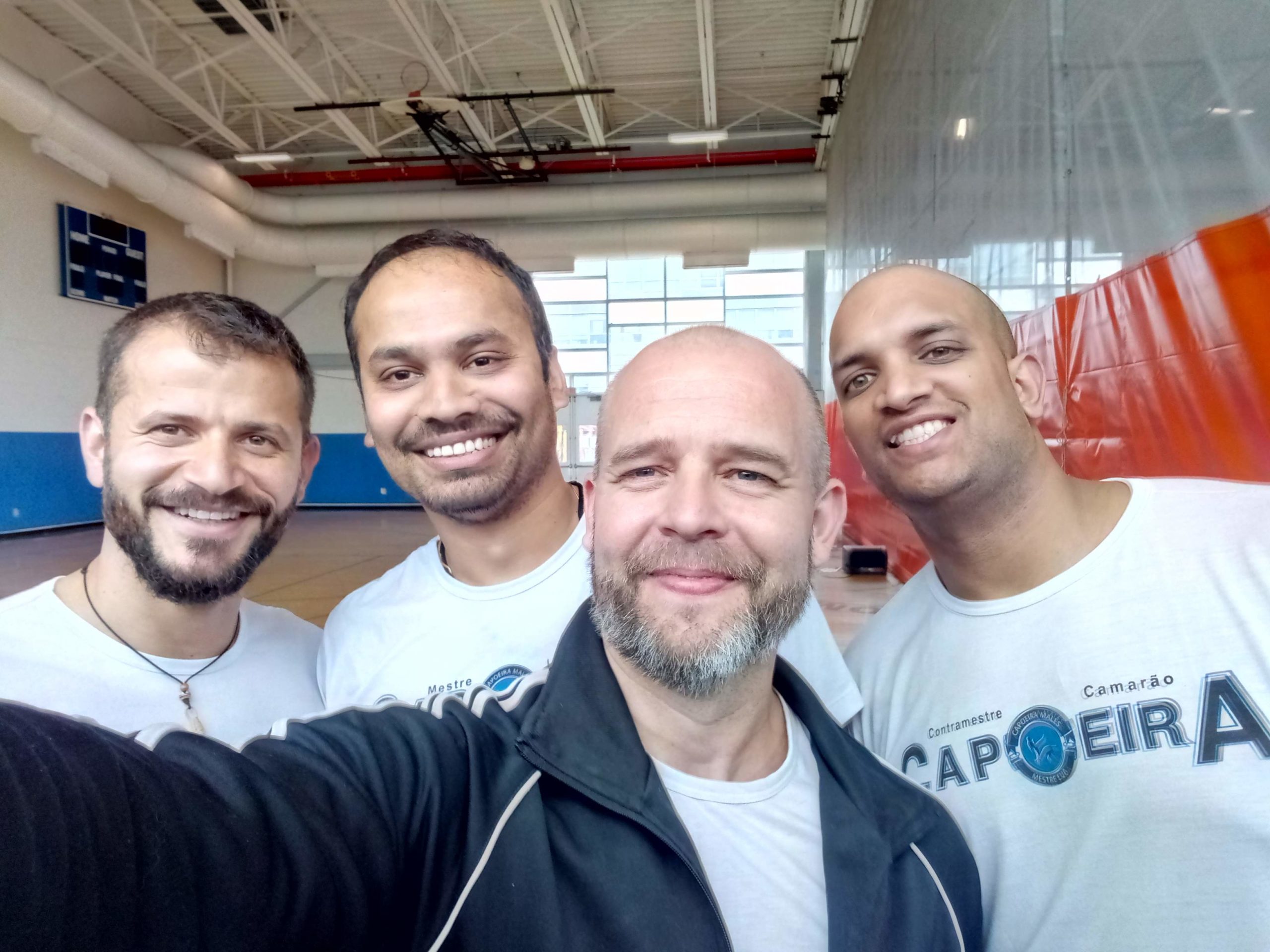 "Pé Pesado"
Classes are led by the founder of Capoeira Malês – Brampton, Richard Andrews (or by his Capoeira name "Pé Pesado"), Pé Pesado has been a passionate Capoeirista for more than 8 years. Under the supervision of Mestre Lua he is making Capoeira accessible to the people of Peel region.
Capoeira (pronounced kah–poe-air-ah) is a martial art that combines the excitement and energy of music, dancing, fighting, gravity defying acrobatics and feats of strength and flexibility. Capoeira is a 400-year old Brazilian martial art born out of oppression and slavery whereby slaves had to disguise their training as recreational song and dance. Capoeira has played an important part in shaping the culture of Brazil. At Capoeira Malês, we play a modern form of capoeira, a fast-paced, fluid game known as Contemporânea. There are many different styles of capoeira, some are slow and theatrical, others are fast and artistic. Participants take turns sparring in pairs in the centre of a roda (circle), and also create the live music, which consists of playing Afro-Brazilian percussion instruments, clapping and call-and-response singing. Capoeira came to Canada in the early 1990s and today it can be found on every continent. There is a wealth of information available online for those interested in learning more about the history of capoeira. Capoeira continues to grow and gain recognition as a martial art and form of artistic expression. Learn more.
ABOUT CAPOEIRA MALÊS – BRAMPTON
Capoeira Malês – Brampton was established in June 2017 when Mestre Lua Branca gave his blessing to Pé Pesado to start teaching here in Brampton. We are an extension of our family of academies around the world. Pé Pesado's goal is to make Capoeira accessible to more people in Peel Region while maintaining the high standards established by Mestre Lua Branca and Mestre Curisco (Seattle, United States).
OUR MESTRE ("Master teacher") 
Lua Branca
Born and raised in south-eastern Brazil, Mestre Lua began practicing capoeira at the age of six and hasn't stopped since. He focuses on teaching the basics first while using proper and safe techniques, teaching his students to be prepared for anything in the roda. As an avid student of other martial arts, he often incorporates new techniques and movements not commonly found in capoeira. He is recognized by his peers as one of the best capoeiristas in Canada and regularly travels nationwide, to the U.S., Europe and South America teaching workshops and sharing his knowledge.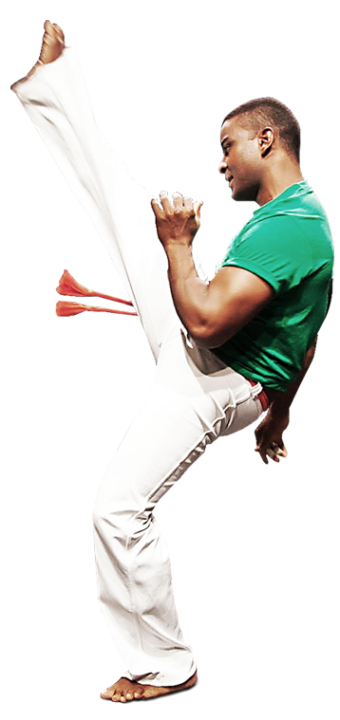 WORDS FROM OUR STUDENTS
What are people saying about Capoeira Malês – Brampton?
"I have been training with Capoeira Malês Brampton since Summer 2017. My strength, flexibility & coordination have greatly improved. Learning to play the instruments and singing in Portuguese are both challenging and enjoyable. As a busy mother of 3 I've never envisioned myself becoming a capoeiraista in my late 30s and yet here we are! Thanks to the guidance and encouragement of Pé Pesado. ~It's never too late and you are never too old."
"I workout regularly but after each capoeira class, it feels like I had never truly used my legs. Pé Pesado has intense passion for what he teaches and it's a privilege to learn this epic martial art." 
– DASMEET
"I want to say it was more martial arts? We spent some time warming up, some time on basic strength and stretching, some time practicing positions and moves in a flow, some time practicing specific attack & defense moves with a partner (no one gets hurt during this, it's purely practice), some time doing what Pé Pesado called "playing" which was basically open practice with partners, and some time singing and clapping. I feel like I could sleep for two days."